ARMAROLL CE ALUMINIUM SECURITY ROLLER SHUTTERS
Armaroll CE continental-style shutters are compact aluminium roller shutters, designed to provide a strong and effective security barrier for property and glazing, without compromising on aesthetics. These shutters are constructed from single or double-walled, extruded aluminium lath, available powdercoated to almost any BS or RAL colour, to suit design or application
Armaroll CE40 - solid double walled aluminium slats create a tough security barrier against burglars. These shutters are an especially good choice for external security applications over doors and windows and are available with security ratings.
Armaroll CE45 - punched and Perforated Aluminium Shutters, designed to provide a strong and effective security barrier where through-vision is required, as well as good looks. Ideal for applications such as reception counters and serveries, as well as external doors and windows.
Armaroll CE85 - for both internal and external openings with stylish through-vision. High security and good through-vision makes the CE85 ideal for applications such as shopfronts, reception desks, bars and other commercial applications where permanent vision is required.
Armaroll CE95 - designed to offer an aesthetically-pleasing security solution for internal openings with stylish through-vision. Very tight coiling makes the CE95 very suitable for applications such as bars, kiosks, shopfronts and other applications.
ARMAROLL CI LINTEL ROLLER SHUTTERS
Armashield's Armaroll CI range of integrated security shutters provides a bespoke solution for new-build projects where design requires the most aesthetically pleasing result.
The shutter roll is integrated inside a PVC box which is built into the wall or can even be integrated within the window or door structural lintel for maximum functionality as well as an attractive final result. Armaroll CI shutters are available in high security extruded aluminium lath or a foam-filled version to give an insulation value, or they can be supplied with punched or perforated slats.
ENQUIRE ABOUT THIS PRODUCT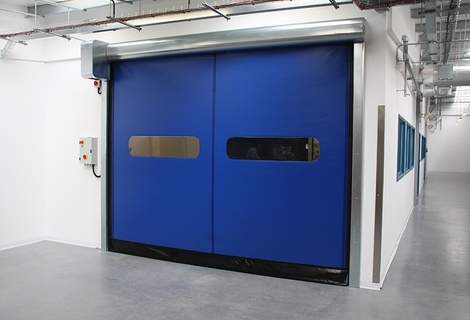 Rolls Royce Solution for GKN Aerospace!
GKN Aerospace is a world-leading manufacturer of aerospace Engines and components....