ROLLASHIELD RS 50 & 70 SOLID STEEL ROLLER SHUTTERS
Our solid steel security roller shutters are available in two different styles:
Rollashield RS50 – these shutters are constructed from 50mm flat steel lath. They give a neat and aesthetically pleasing finish, which is particularly well suited to smaller, internal applications such as serveries.
Rollashield RS70 – these shutters are constructed from 75mm, curved steel lath. They can be manufactured to large sizes making them a popular, budget solution for applications such as large shopfronts and to secure doors and windows on commercial units.
ROLLASHIELD RS75 PUNCHED OR PERFORATED STEEL ROLLER SHUTTERS
These shutters are complete with perforations or punchings for through-vision, making them a popular choice for applications such as shopfronts. Punched slats are available in brick-bond or in-line styles and offer a good level of through-vision. Perforated slats have small holes offering around 25% through vision and are particularly effective for retail units as they become almost transparent with good back lighting.
ENQUIRE ABOUT THIS PRODUCT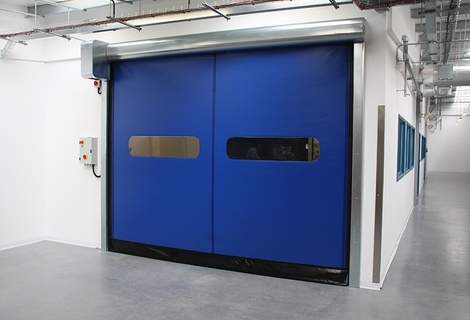 Rolls Royce Solution for GKN Aerospace!
GKN Aerospace is a world-leading manufacturer of aerospace Engines and components….